The Spay & Neuter Center of New Jersey
A High Quality Low Cost
Spay and Neuter Clinic



Our Mission:
Our mission is to provide New Jersey and the New York Metropolitan area with convenient, high quality, low cost spay and neuter services for dogs and cats.
The Spay & Neuter Center of New Jersey is a privately owned spay and neuter clinic in Holmdel, NJ. We are conveniently located in northern Monmouth County just minutes from the Parkway. Dr. Rebecca Jane Potter and Dr. Adrienne Hancock-Brown have opened a high quality clinic designed to meet the needs of pet owners in central New Jersey, Staten Island, and the remaining New York City area who need low cost spay and neuter services. Together, Dr. Potter (former Medical Director of the Monmouth County SPCA and Vogel Spay Neuter Clinic) and Dr. Hancock (10+ years experience in shelter medicine and spay/neuter surgery) have performed over 80,000 surgeries making them expert spay and neuter surgeons. We are firm believers that the best care should still be affordable.
We are also strong proponents of Trap Neuter Return (TNR) and provide discounts for feral cat caregivers. We understand their need for a high quality clinic that can keep costs down without compromising care for community cats.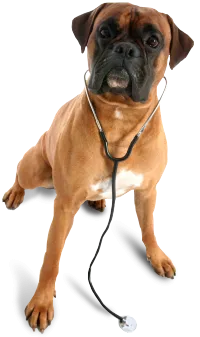 Dr. Adrienne Hancock-Brown
Dr. Rebecca Jane Potter
The Spay & Neuter Center of New Jersey
732-796-0900
2094 Route 35, Holmdel, NJ, 07733